New Video THIS WEEK ONLY...
Do You Know The Master Secret?
Learn how any magician can become a legend...
*It's totally FREE & Available For One Week Only!
The secret formula that top magicians use to create astonishment... that never fails.  You don't need special talent or years of frustrating practice. You just need to know the Master Secret!
The Master Secret makes it easy to transform ANY trick into a miracle!
Works for ANY magician. No Experience? No Skills? No Problem
The Secret Strategy that Drives 96% of all rapid magic growth.

This Training Disappears Soon:
* This is a FREE service and no credit card is required.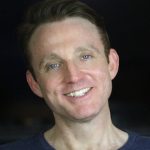 "This is my favorite training video! You can start using this powerful new amazement technology right away!" - Aaron Fisher